Mounted Map: Paths of Glory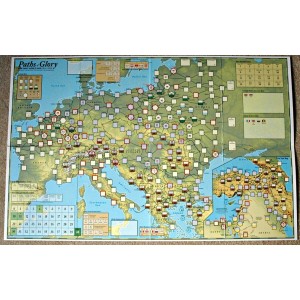 Le immagini sopra sono indicative e potrebbero non essere perfettamente corrispondenti alla versione del prodotto in vendita.
AVVERTENZE: giochi non adatti ai bambini con età inferiore a 3 anni, salvo diverse e specifiche citazioni
DISCLAIMER: toys not suitable for children less than 3 years, unless other specific citations
Mappa deluxe per Paths of Glory.
PS:Indicazione dei punti valida solo per articoli dove NON appare l'indicazione rossa PREZZO EGYP!

Nessun punto EGYP per questo prodotto. Inizierai a raccogliere punti con una spesa minima di 50€